F1 & E-Gear actuator service & repair
We are the UK's leading service & repair specialist for F1 & E-Gear actuators, for Ferrari, Lamborghini, Maserati & Aston Martin. We take pride in everything we produce. Attention to detail, the quality of our goods and our care for those who use our products is paramount to our business!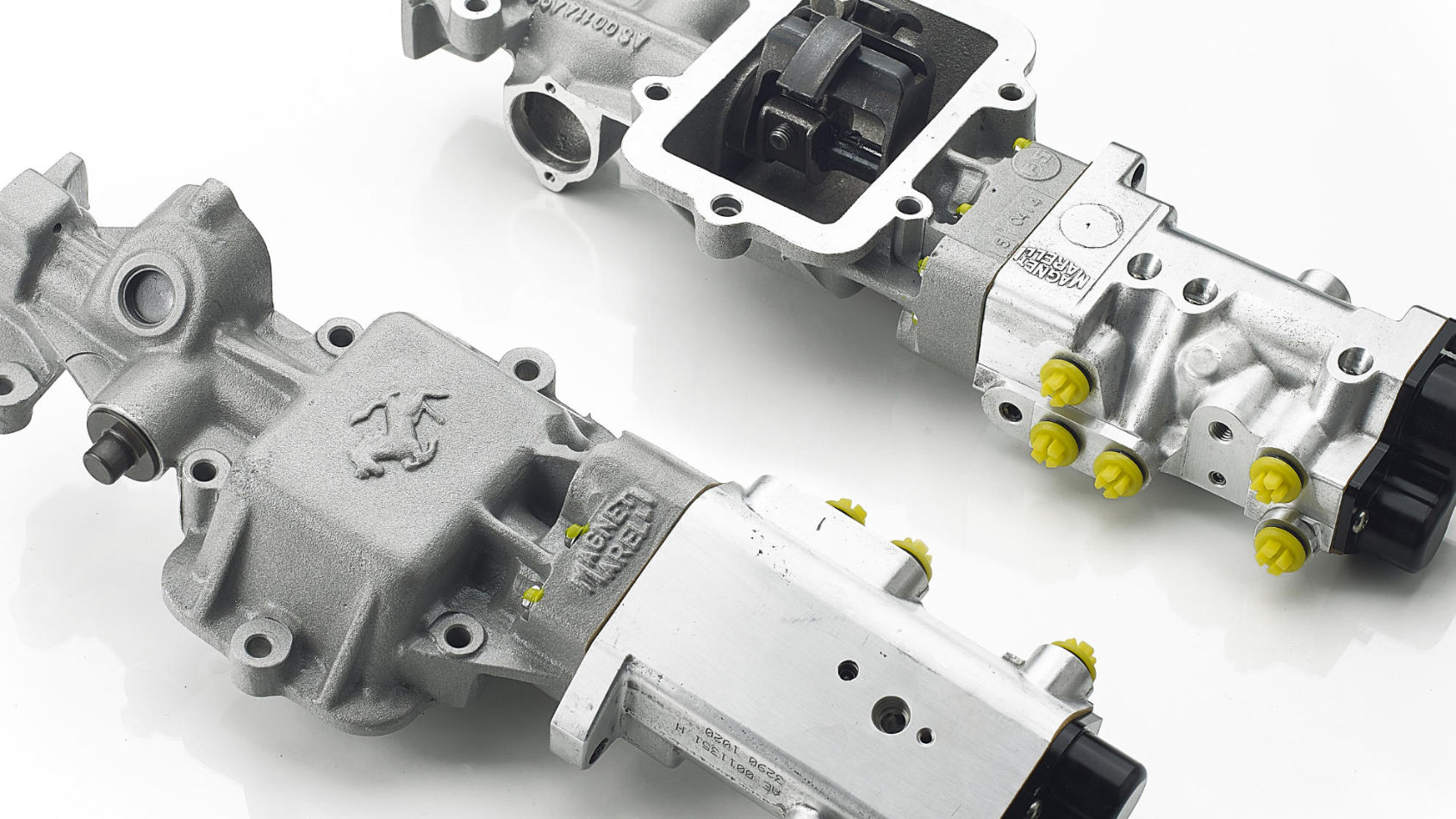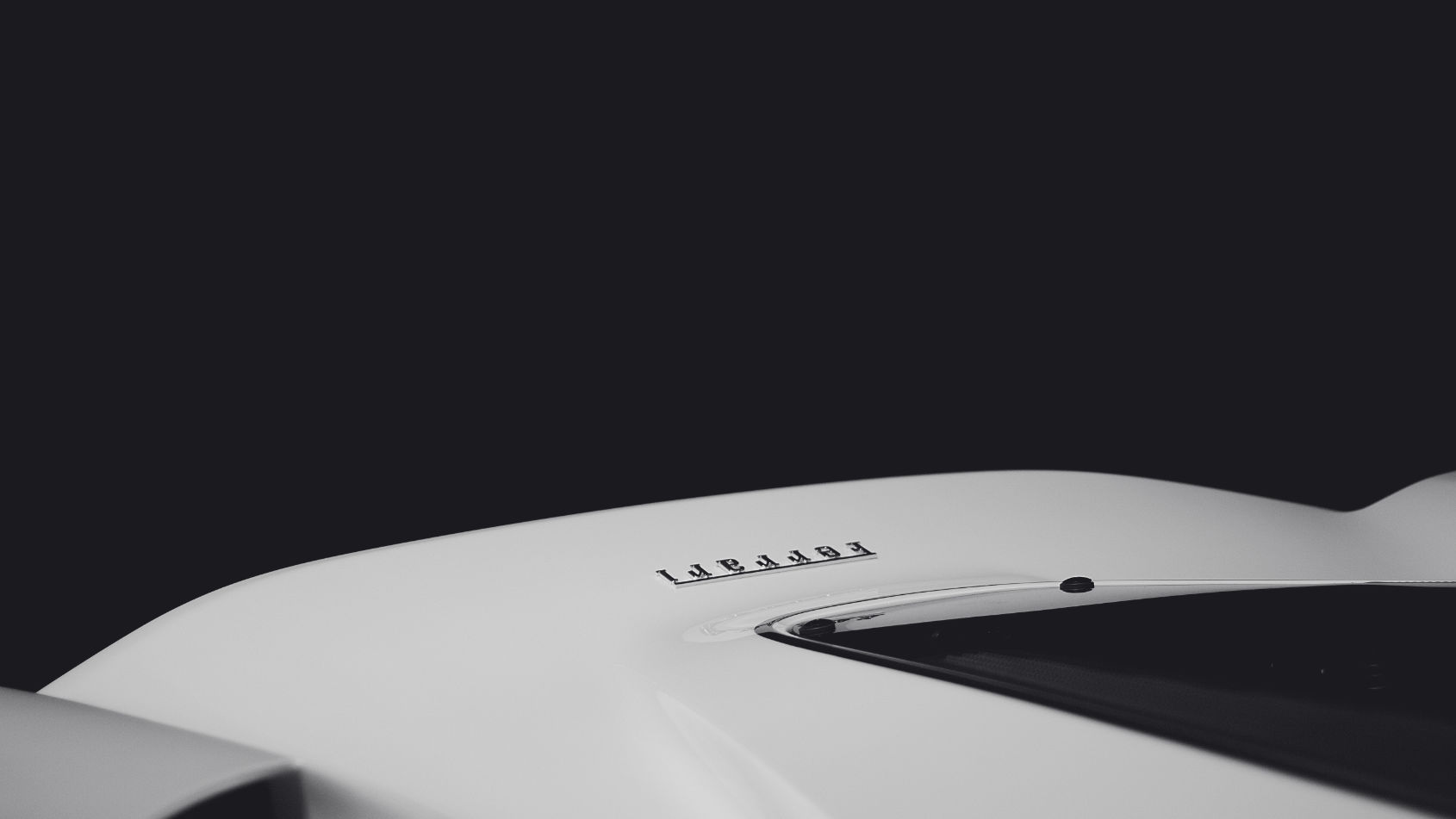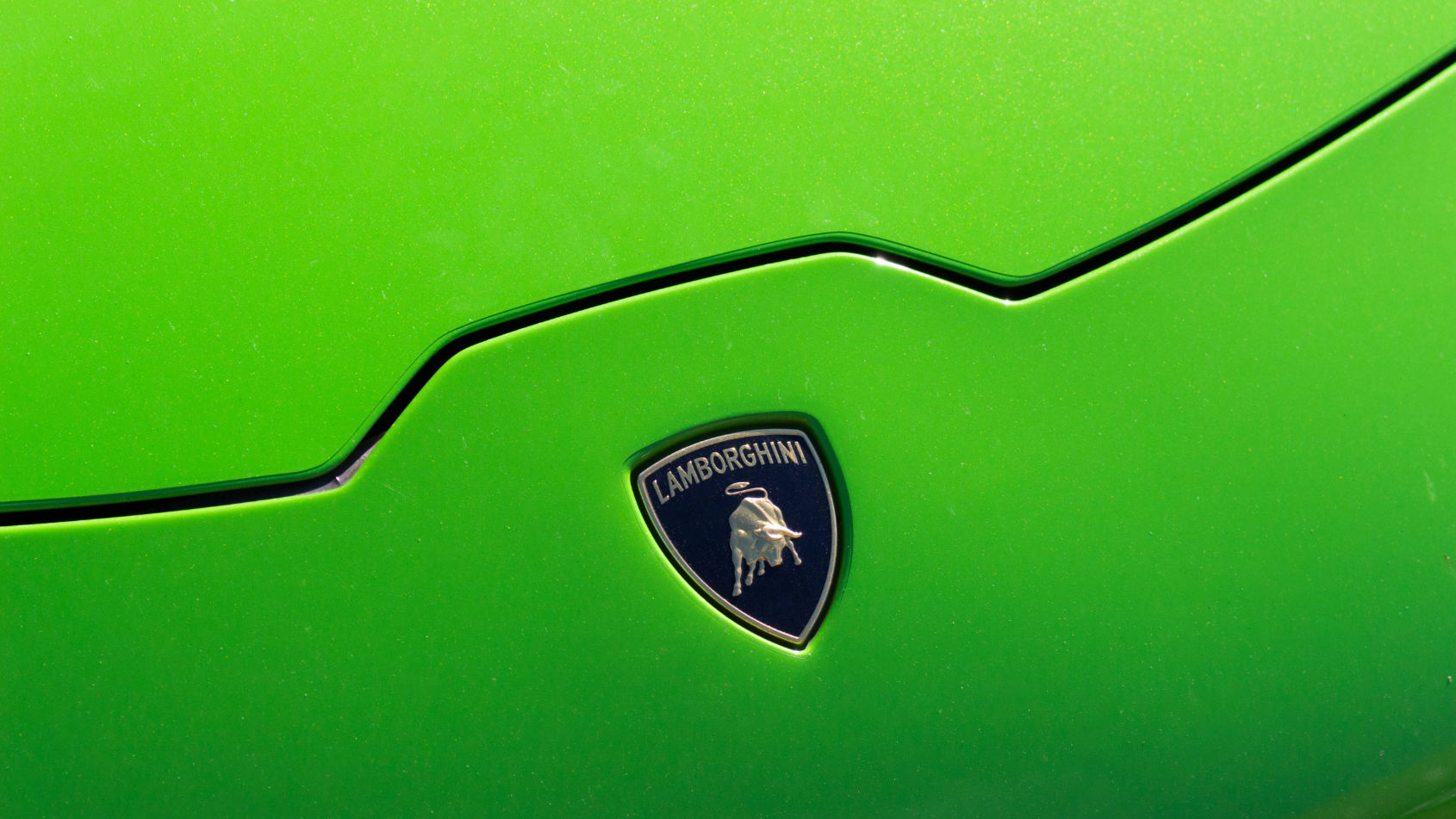 Products & services
Actuator rebuilds are the core of our business, and we are continuously looking for new ways to improve these F1, E-Gear systems. The actuators, as with all our components, are not just a like for like rebuild, but are totally enhanced re-engineered units that have been vastly improved internally.
£7950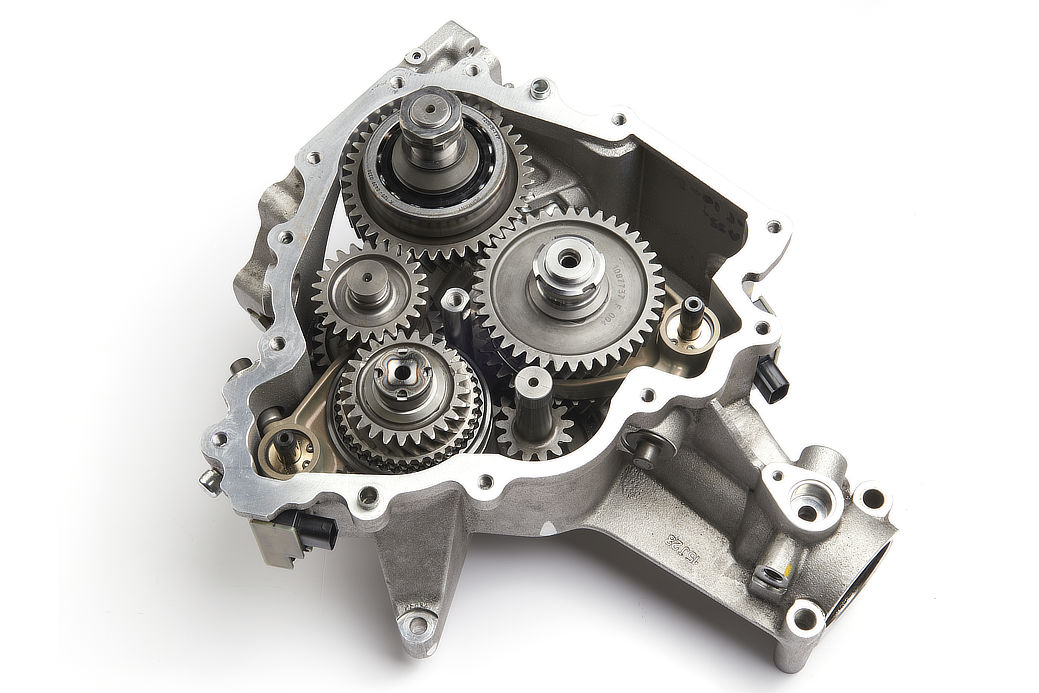 Modified Ferrari FF / GT4C Lusso PTU rebuild
SKU: SSA0-FF
As many of you would know, if you're reading this, the PTU is prone to failure, which manifests itself in the form of losing hydraulic oil inside the gearbox – resulting in a mixture of the oils, and loss of hydraulic fluid levels. This is rapidly followed by a '4WD Failure and Manettino stuck in wet mode', with an inherent loss of hydraulic power to the gearbox selectors inside the PTU. This is a joint venture between Martin Parkes and myself. Martin has a wealth of knowledge working on supercars, having over 22 year's experience, working at main dealer levels and independents alike.
Read more
£1815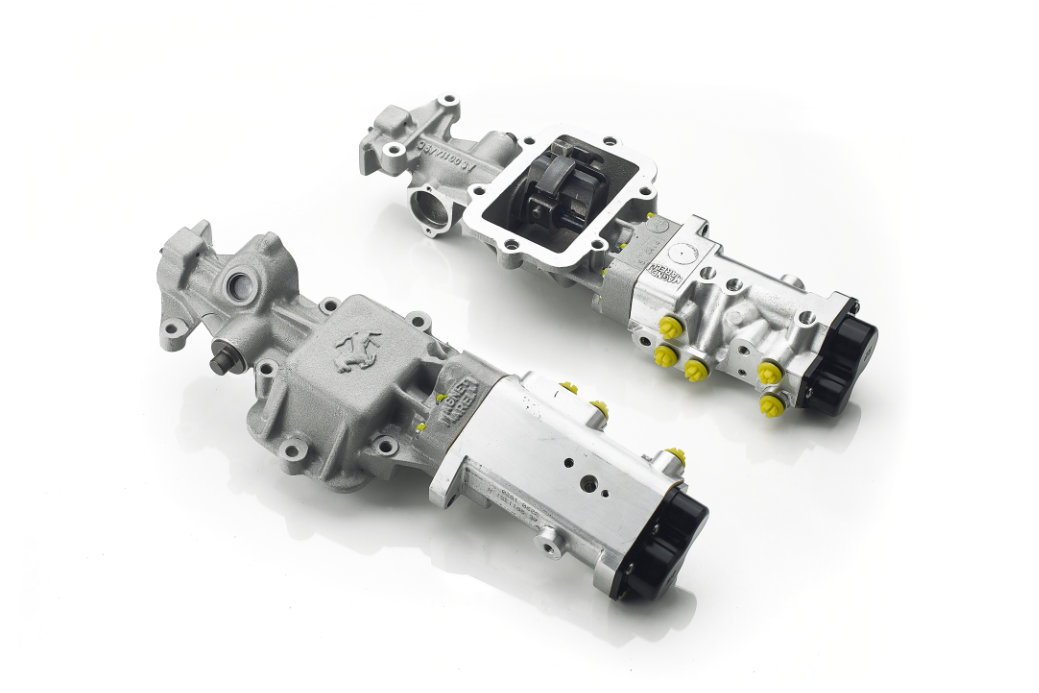 Full actuator rebuild service
SKU: SSA0-001
A full professional rebuild & test of the Gearbox Actuators for Lamborghini, Ferrari, Maserati & Aston Martin Vanquish, Sportshift, E-Gear & F1 systems. The rebuild has been developed and re-engineered internally to ensure it outlasts factory units considerably. All new parts we use are of the best quality, aircraft grade materials, made to exact dimensions and tight tolerances. The service includes a complete strip down & clean, both internal & externally, using soda blast & ultrasonics. Thorough inspection of all components. Re-new all hydraulic seals and O-rings, including a redesigned & strengthened seal section. Re-new all gaskets & fasteners. New stronger, re-engineered Selector Shaft & stronger modified shaft bearings, from aerospace grade materials. New set of copper hose seals. New stronger CNC machined aluminium end cap, replacing the old plastic one.
£176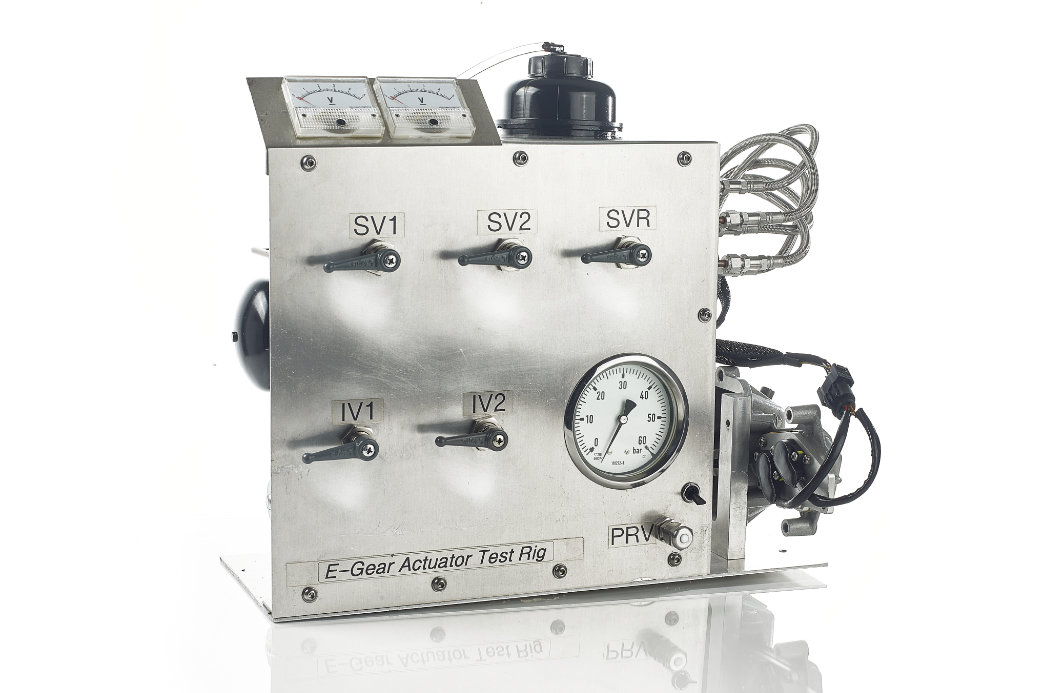 Actuator function check
SKU: SSA0-002
We will load your actuator onto our test rig and run a full health check. Testing for any leaks, mechanical damage, full range of motion, potentiometer readouts and selector finger position setting where applicable. Adjustments are made as necessary to ensure correct positioning. This check takes up to 2 hours to complete. Note, if your actuator is defective and a rebuild is agreed, the cost will be deducted from the build cost. If your actuator is good, this service gives you peace of mind to eliminate the actuator from any fault finding ecercise.
£198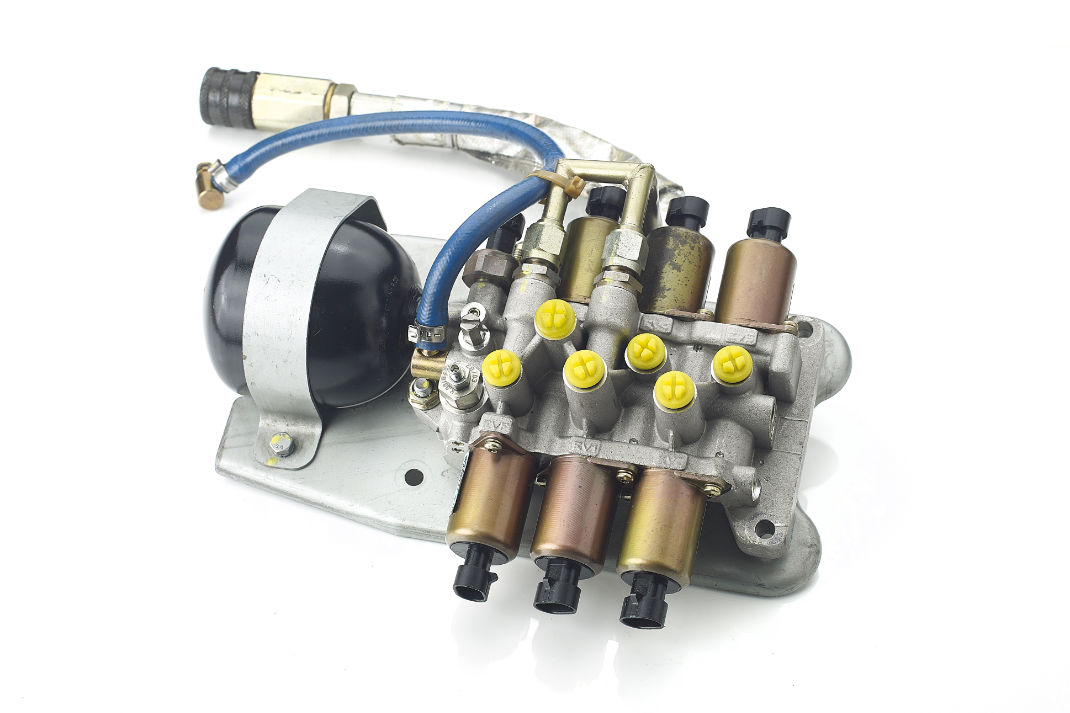 Power unit test and repair
SKU: SSA0-003
Full functional test of power unit. Testing includes the following: Motor function and condition. Accumulator system pressure holding. All electrical solenoids resistance, function and stability check. Pressure sensor function. Internal and external leakage checks. If the unit is found to be faulty, a complete strip down, ultrasonic clean and full rebuild can be carried out. The cost of this is dependent upon parts required for repair, and this is assessed per job at time of diagnosis.
£112.20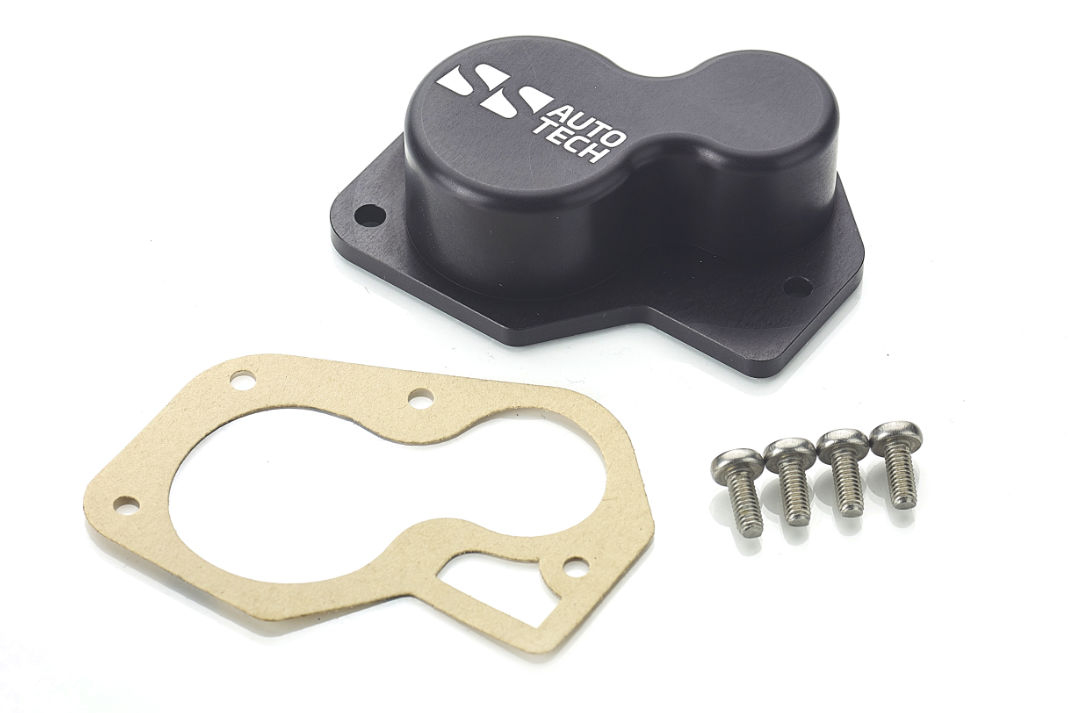 Upgraded selespeed backplate
SKU: SSA0-004
Brand new upgrade O/E replacement back cover. CNC machined from 6082-T6 aircraft grade aluminium - complete with new gasket and fixing screws. This replaces the fragile original unit, (which is plastic and can easily break or distort due to heat and time), with a solid light-weight metal structure. Fits all actuators from 99-2012 model years.
£913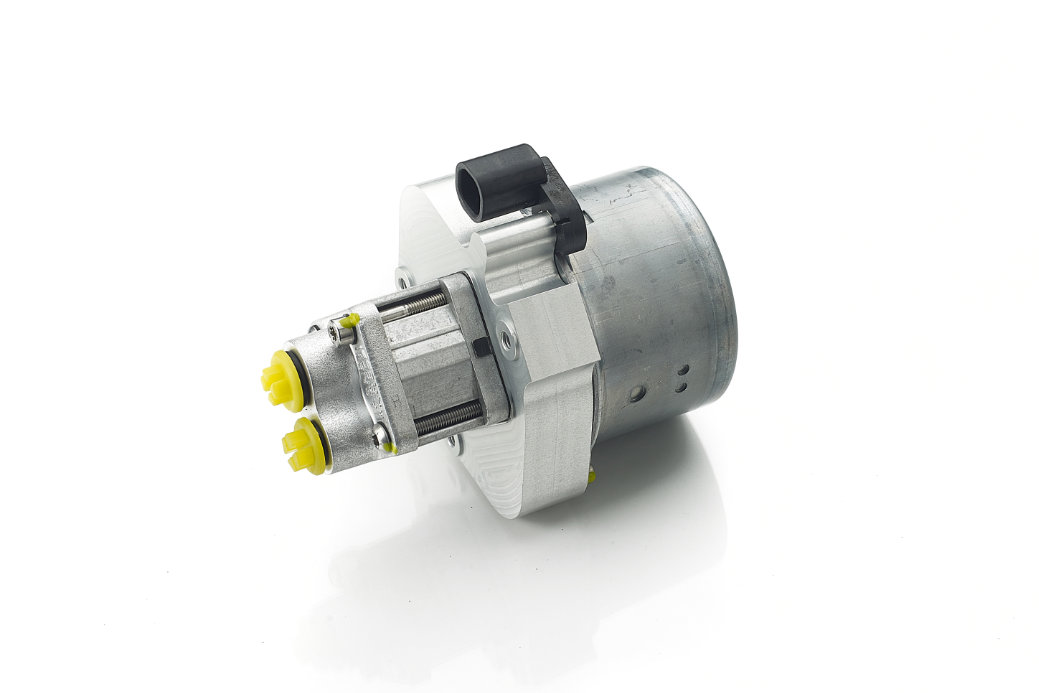 Late style pumps - 2008 on
SKU: SSA0-005
Brand New O/E Magneti Marelli hydraulic motor: Late style hydraulic F1 / E-Gear pump, with the 1-pin electrical connector, and 3 securing screws. As fitted to all later models Ferrari, Maserati, Lamborghini & Aston Martin. This unit has been re-engineered and CNC machined from 6082-T6 aircraft grade aluminium, the assembly is a direct replacement O/E pump.
£117.70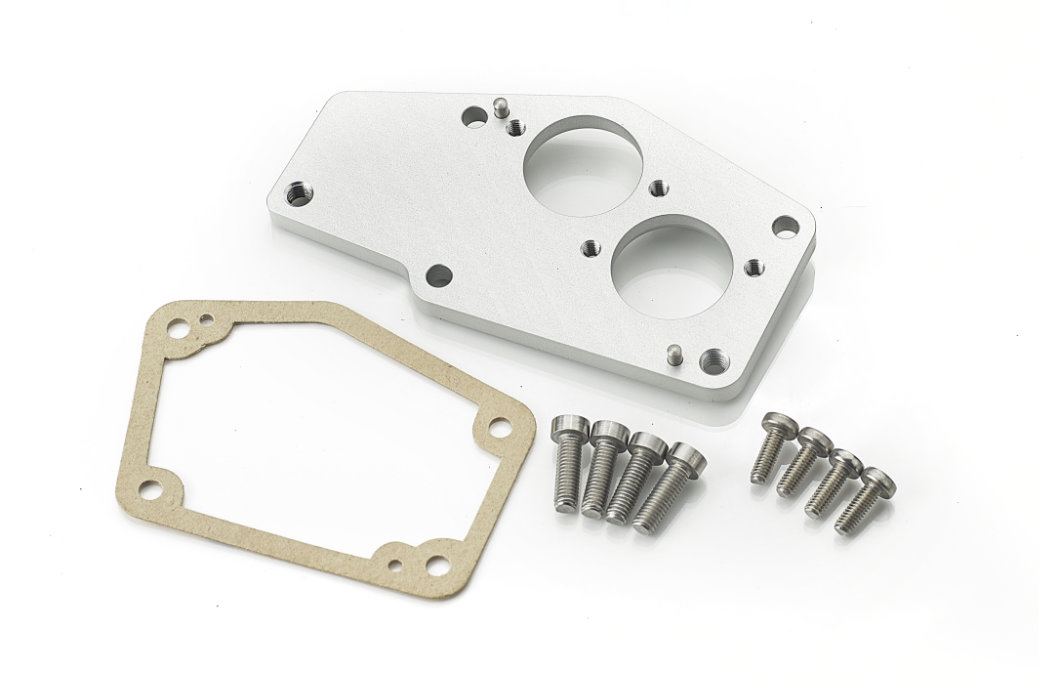 Upgraded position sensor plate
SKU: SSA0-006
Brand New Upgraded O/E gearbox potentiometer mounting plate. This is a brand new CNC machined sensor plate, made from 6082-T6 aircraft grade aluminium, which is light-weight and hard anodised for corrosion resistance. Comes complete with new gasket and fixing screws, fits all actuators with sensor part No. 086907811, 248095, 980001158
£160.10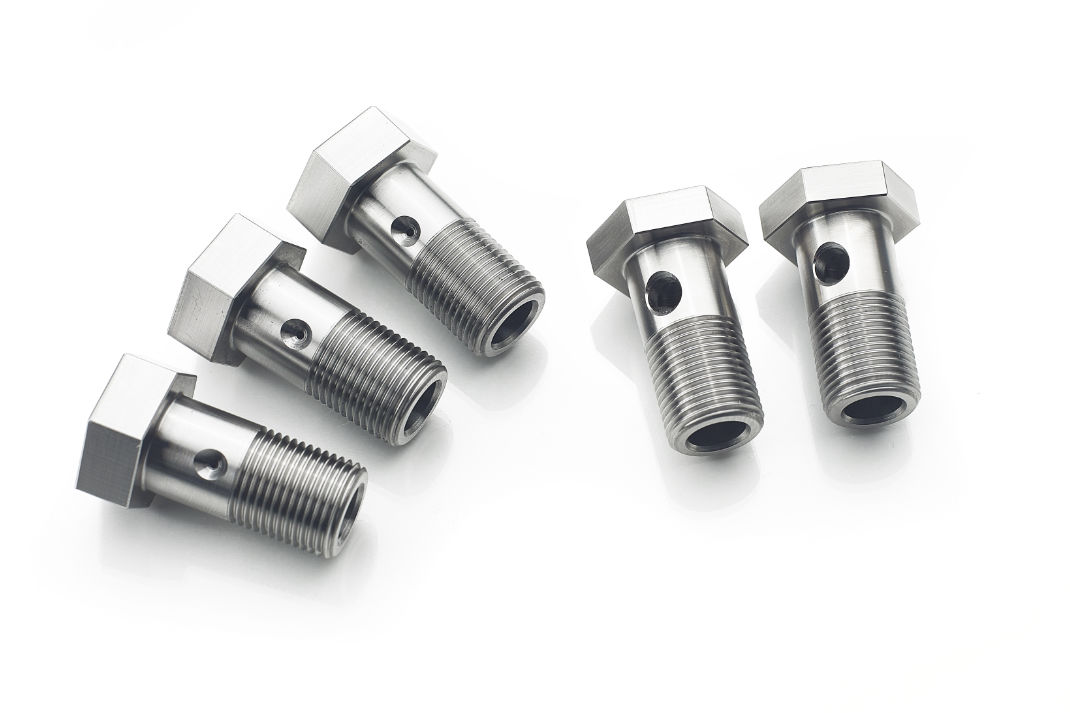 Ultralight Titanium banjo bolts for Ferrari F430
SKU: SSA0-007
Race spec lightweight banjo bolts, beautifully crafted in the UK from the highest quality 6al4v Titanium alloy. These banjo's are 45% lighter than standard, and offer far superior corrosion and chemical resistance than steel. Qty 5 banjos, EV1, 2 large bore, EV3, 4 & 5 small bore.
£147.82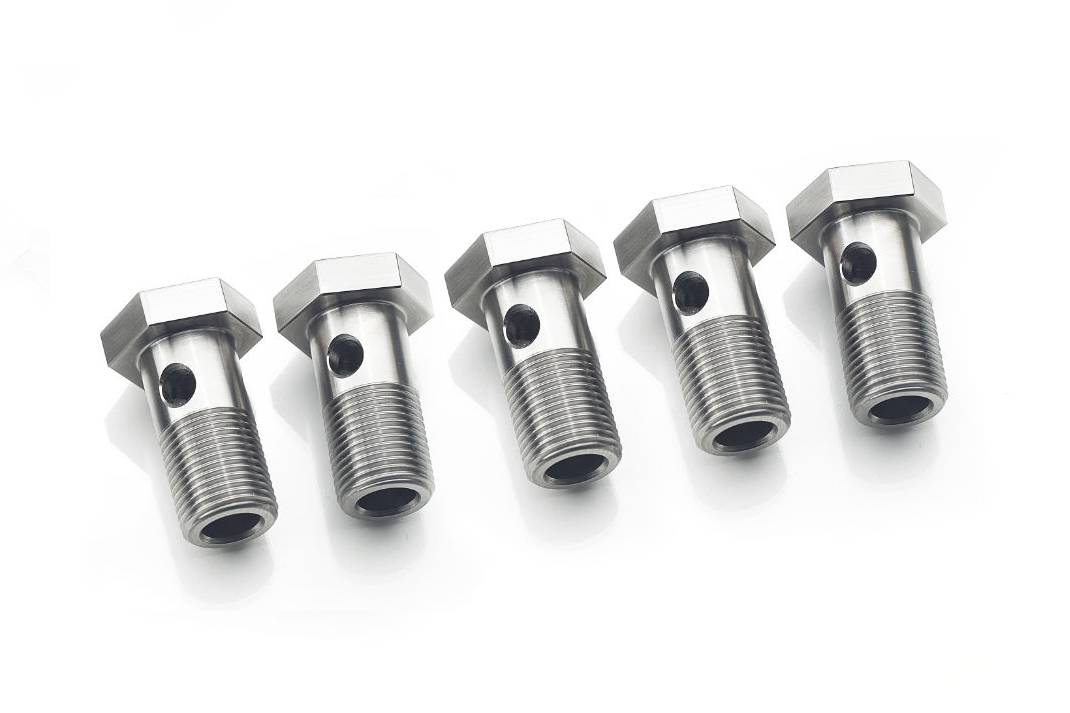 Ultralight Titanium banjo bolts for Aston Martin, Ferrari, Maserati & Lamborghini
SKU: SSA0-008
Race spec lightweight banjo bolts, beautifully crafted in the UK from the highest quality 6al4v Titanium alloy. These banjo's are 45% lighter than standard, and offer far superior corrosion and chemical resistance than steel.
£177.38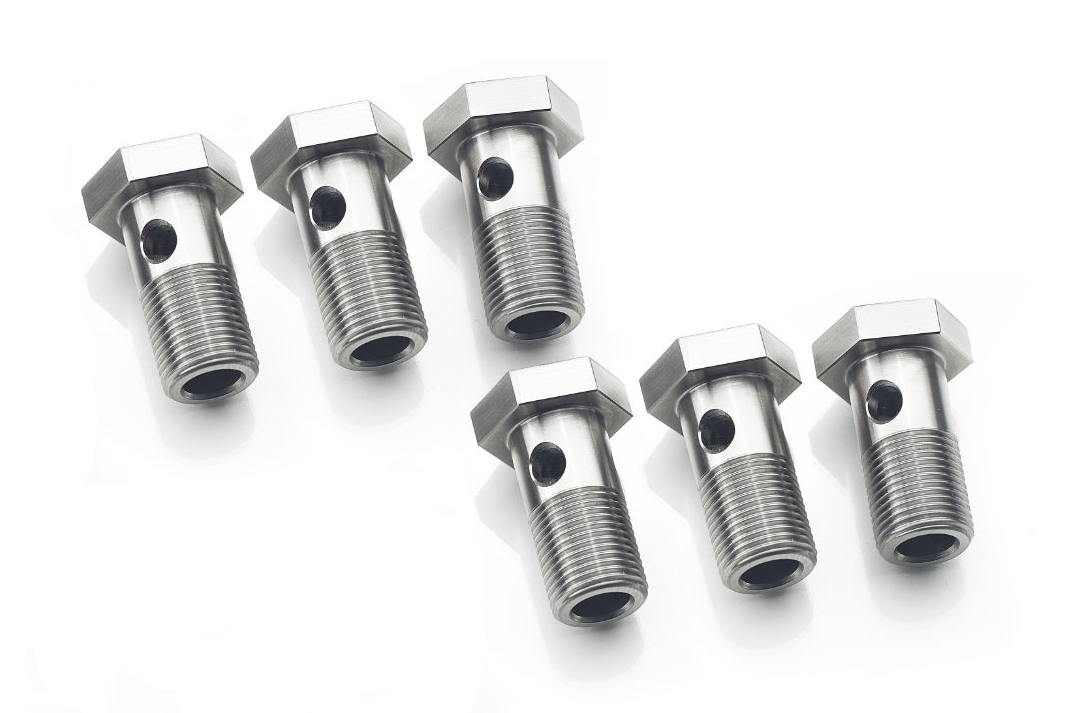 Ultralight Titanium banjo bolts
SKU: SSA0-009
Per power unit: Qty 6 banjos, large bore.
£313.50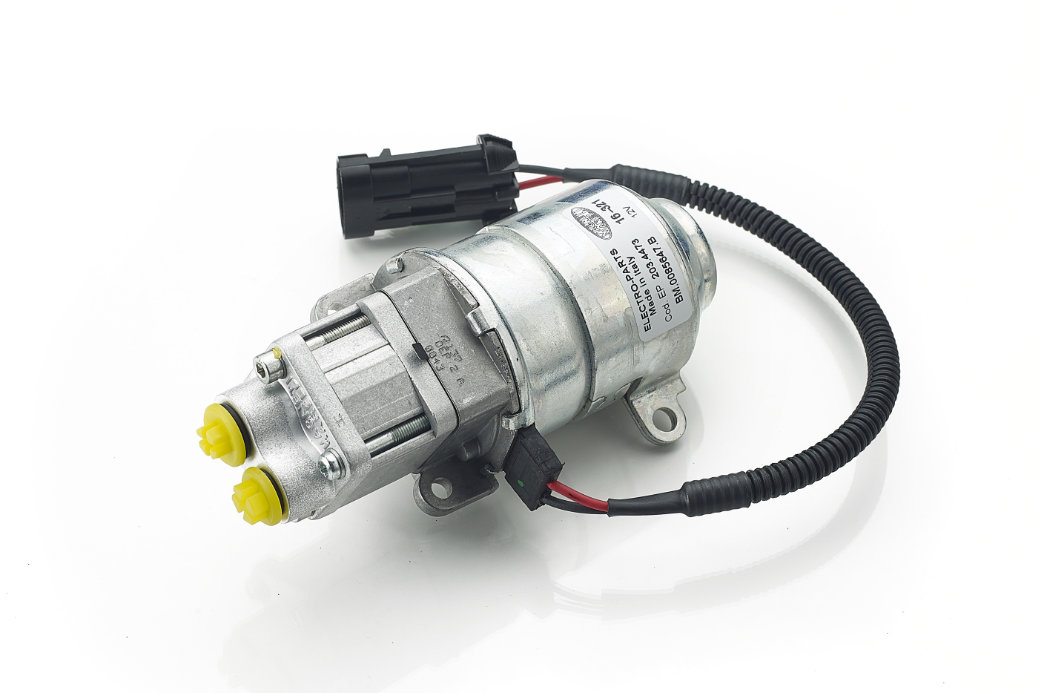 Early F1 / E-Gear hydraulic pump
SKU: SSA0-010
Brand new O/E hydraulic F1 / E-Gear pump, with 2-wire electrical connector. Fits all models between 1999 thru 2008 on.
£205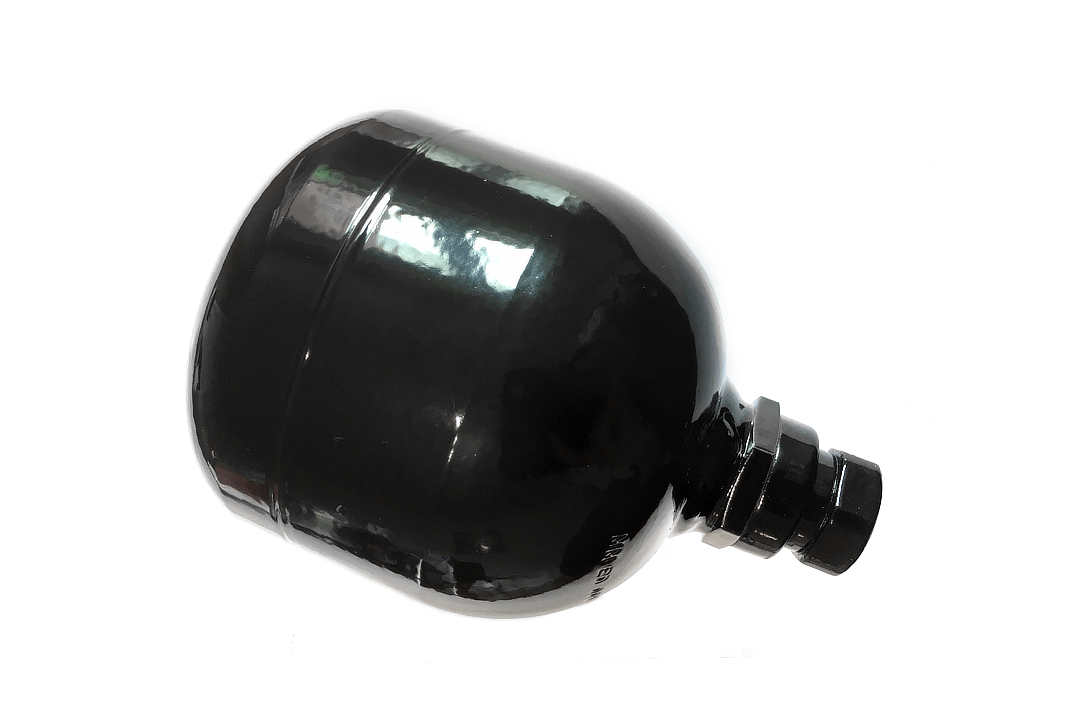 F1 / E-Gear Hydraulic Pressure Accumulator, OEM item, in stock.
SKU: SSA0-011
Will fit the following models; Ferrari 360, 430 and 575. Ferrari Ref No. 247346. Lamborghini Gallardo and Murcielago. Lamborghini Ref No. 086325585. Aston Martin Vanquish. Fitted to Aston ASM unit 4R12-41-10718
£285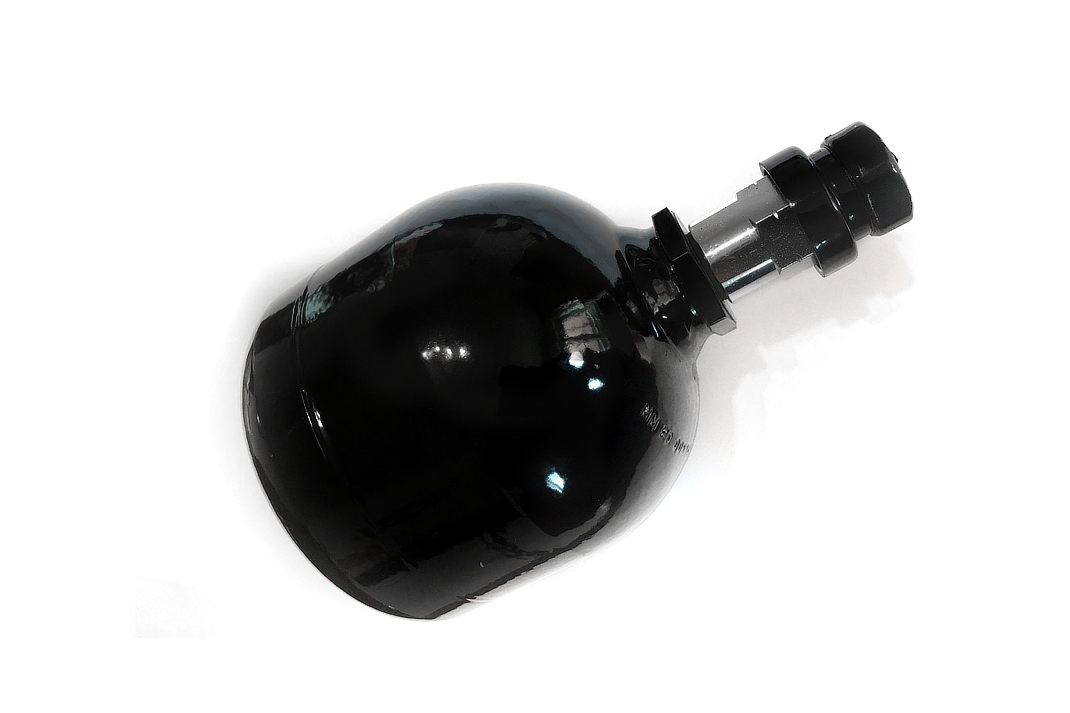 F355 Hydraulic Pressure Accumulator, Brand New, in stock.
SKU: SSA0-012
Direct replacement, will fit all F355 F1 power units.
Reviews
Just to let you know, the actuator you rebuilt for me is fitted and been working beautifully! Thanks so much! Emblem sports cars haven't seen a rebuilt actuator work so well.
I first contacted Simon after I saw an invoice from an Aston Martin owner who had his ASM system rebuilt and tested by him. It clearly showed that these otherwise unrepairable units were in fact fully serviceable and indeed upgradable. Considering the work that he has put into re-engineering and improving some of the components and from my correspondences I've had with him, it's obvious that this type of work is passion as well as business. All in all, a very knowledgeable and nice chap to deal with
Simon has been involved with Selespeed since the early days and rebuilds actuators under the 'BHP' moniker. He was a real help to me when I wanted an in-depth insight into the internals of the F1 hardware.
As the owner of an original Aston Martin Vanquish (2001 – 2007) and a member of the AMOC forum, it was noted by members how expensive parts for the paddle shift manual transmission were, particularly the ASM actuator (c£9K!) Aston Martin would only replace items, not repair, so I tracked down Simon who has since carried out work on a couple of Vanquish's, much to the owner's satisfaction and for a fraction of the price quoted by the main dealer!
About
Although SS Auto Technology is a brand new site, we are not a new company. We have been repairing Magneti Marelli hydraulic actuators for Lamborghinis, Ferrari's and Maserati's since 2010.
We started diagnosing and repairing Selespeed systems for Alfa Romeo, and as such gathered a vast knowledge and understanding of how these systems work, and what they're Achilles heals are. The Alfa system is not the same, but the principle of operation is. One of the features we offered was a re-engineered actuator, which had a bronze bearing machined into the housing – something which is not standard with the cast aluminium housing. This considerably helped overcome wear issues that original actuators suffered.
In 2010, A Lamborghini main dealer from North America contacted us to help with failing E-Gear systems. We took delivery of an actuator, and set out to find what the problems were, and what solutions we could provide. This took some time to figure out, but thorough examination and inspection of all components proved our theory. We have since re-designed the internals - as such they are fitted with new uprated selector shafts and bearings, as well as some uprated hydraulic seal sections, to vastly improve performance of these units!
We supplied a number of these repaired actuators, and overall performance was perfect. However, we did have a glitch with machining some of the new components and had to pull the plug until this was ironed out…. Due to the high accuracy and amount of processes required to achieve the specification we require, most machining companies just could not deliver. We have since worked very closely over the last few years with some very excellent engineering companies, and we now guarantee perfection with these parts!
We have also redesigned the expensive F1 / E-Gear pump units, and can provide brand new OEM equipment pumps at affordable prices! These units are identical to factory branded units, but as we were able to CNC machine new housings at affordable prices, we can offer these at great savings to you!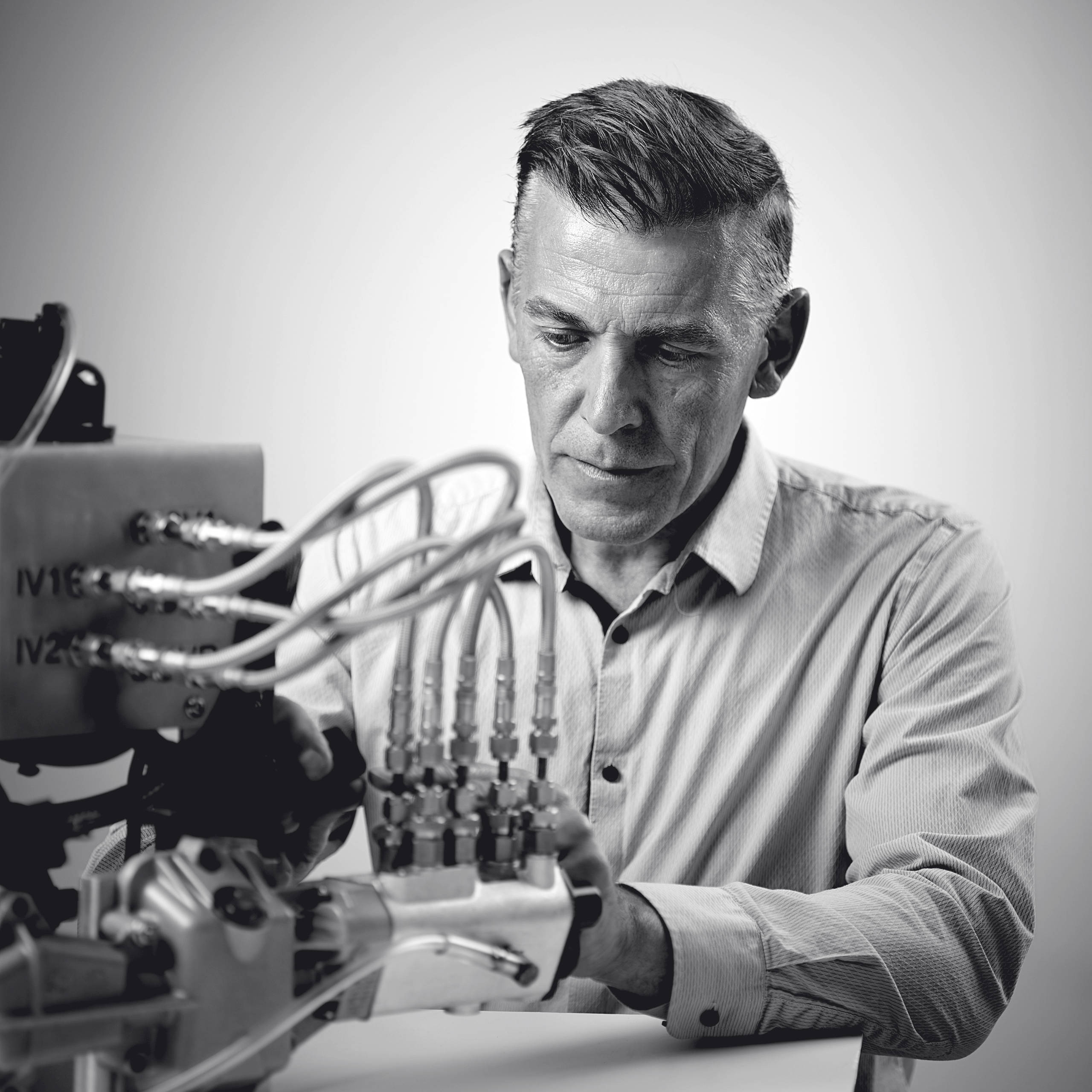 As the master technician here, I have a very sound engineering background, which started with an apprenticeship with the Royal Engineers. Time served, with over 6 years spent rebuilding, overhauling and testing hydraulic systems used across a wide range of applications. My specialised field was overhauling gearboxes, hydraulic control valves, pumps, PRV's etc.
Simon Stojsavljevic
Director